HISPANIC MARKET FUNDAMENTALS

Is your company ready to serve the New Latino Mega-Market?
33.0 million US Hispanics (ages 20 to 50) will be a key driver of home purchase for decades . NCS can help your company develop a successful sales and fulfillment strategy that incorporates the cultural nuances and needs that » resonate with this consumer segment.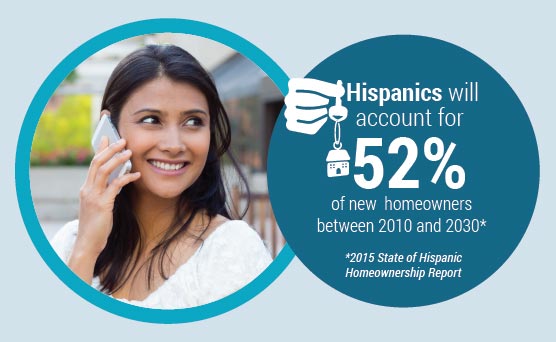 » This analysis, report, and webinar series is designed to assist companies interested in connecting to the US Hispanic market segment. With 33 million consumers (ages 20 to 50), this segment will contribute nearly 50% of all new homebuyer transactions for the next 10 years.
» Companies that do not understand how to connect to this segment will lose opportunity to others who embrace the cultural nuances and needs of this audience.
STEP 1 - SURVEY
STEP 2 - REPORT
Opportunity within geo-centric service area of business GAPS and areas of focus.
STEP 3 - WEBINARS (6 SESSIONS)
These sessions correlate to the outcomes in the report so areas requiring additional focus are easily addressed.
STEP 4 - PROGRAM CERTIFICATION
Certificate of completion
Press Release Template - for use in marketing your completion of the NAHREP CS program illustrating your companies readiness to serve the Hispanic community.
STEP 5 - PERIODIC REVIEWS
Follow up plan reviews at 6 and 12 months.